MODIFICATIONS
MESMERIZE is currently running 416rwhp @ 1.2bar (16-17psi)
It is running a unique prototype turbo system designed, engineered, installed and tuned by WTF Auto, and is the work of 4+ years by Tristan (WTFAuto) and myself to create something different, something better, by thinking outside the box and attempting to create the "perfect" turbo system. That is, a system with all of the pros of a huge turbo upgrade (massive power) with none of the cons (ie. Turbo Lag and no low end power.) We are happy to say that we have succeeded in this goal, and are tweaking the final changes to the system and the car in order to show some *Real* performance figures to the world...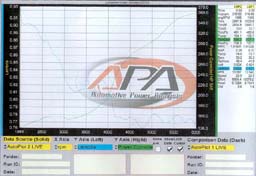 Current performance modifications to MESMERIZE are as follows -
Custom Stainless Steel 4" full exhaust. Mandrel bent, 4" Muffler, 4" Cat. This includes a 4" dump pipe.
Custom Front Mounted Intercooler, 800x230x75mm. Stainless Steel 3" inlet and outlet pipes.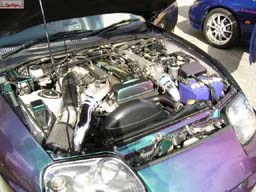 Exhaust induced increased boost. Steady at 1.2 bar (16-17psi).
Apexi S-AFC Airflow Controller, used simply to smooth out the powercurve in tuning.
Aftermarket Japanese Springs, and stock Bilstein shock absorbers.