RESULTS
Well, this area is for showing results for MESMERIZE in shows, on the track, and in the media.
Finally I scanned the High Performance Imports article on my car. Although I wasn't totally happy with a few mistakes and misquotes, plus the fact that they made the car out to be one big stereo and that's it, even though it was making over 300rwhp at the time... Anyway, here it is!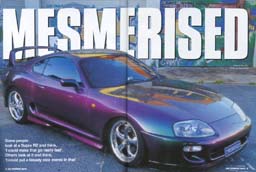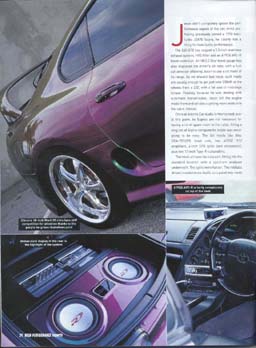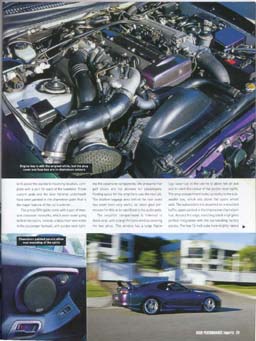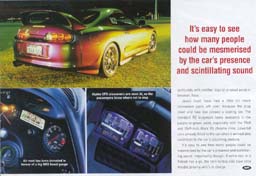 Current fastest 1/4 mile time - 13.362 seconds on Street tyres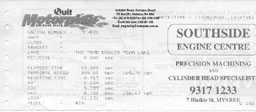 Current highest horsepower - 416rwhp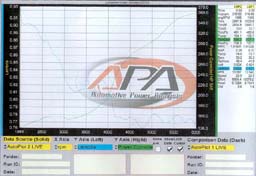 Current highest SPL - 138.4dB
Dynowars '03 - 370rwhp Dyno'd, 2nd place in Dyno class (RWD Forced induction). 138.4dB SPL.
Importsalon '03 - 2nd place overall, 5 awards. Best Paint, Best Sound Quality, Best Wheels, Best Display, Best Stereo Presentation.